2018-01-04

Hi!!! I've made some new clothes for ladies and gents as presents (though late) for New Year!!!


Ladies first! So here's attire for Mongolian noblewomen. Comes in two designs only, because it's REALLY hard to make all those details. I've gave my best to follow original Mongolian ornaments and patterns here. I've used some pictures from museums as references.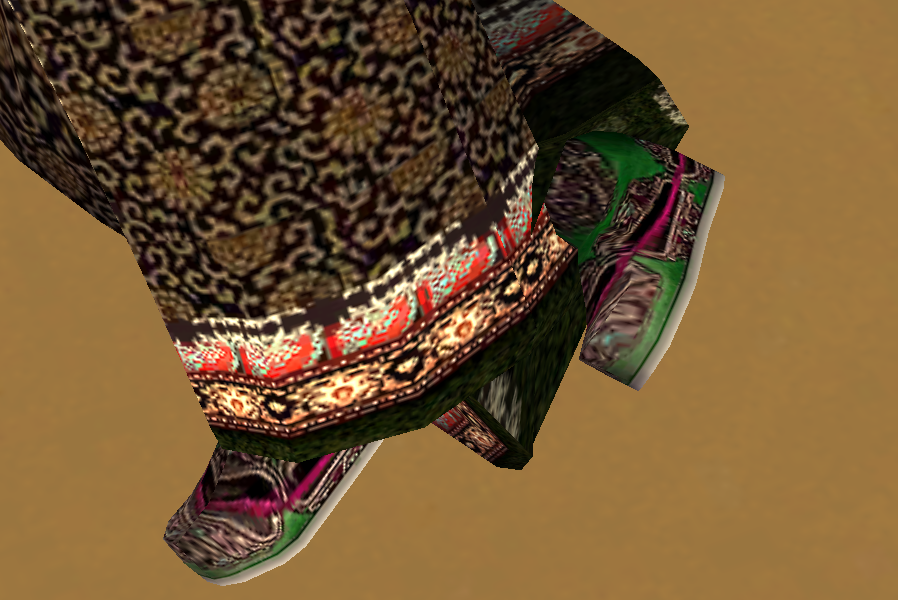 Hair from pictures can be found HERE.

Second, for gents. Well, earlier, I've made outfit for Mongolian wrestlers, but.... Recently I've seen some different versions of wrestlers outfit, so...
This mesh is made from SBB shape and my PJs mesh, plus some strings around the waist. Comes in 1 color only (I'm sorry to say, no morphs this time).




Male model from pictures is here for download.

( There's Crimean Tatar armor in one picture, but that's the closest I've found to suit my game )

The meshes are not perfect nor the textures, but I really tried hard to make it period-correct. I haven't found enough reference pictures to be sure how all the details really look like. Leave comment if you have any questions/ suggestions.
Please enjoy playing, recolor/ share if you want (credits are nice
).

DOWNLOAD FEMALE ATTIRE

DOWNLOAD MALE OUTFIT


AND.........Happy (Late) New Year!!!!!!!!!!!!!!!!!!!!!!
2017-12-20

Hi!
Here's another outfit I've made for AM sims - comes in three colors AND PSD FILE IS INCLUDED for recolor.
I 've done only three versions, but this mesh can be useful for so many historical outfits, so sky is the limit, feel free to recolor as you like (mesh can be included, but it would be nice to give credits).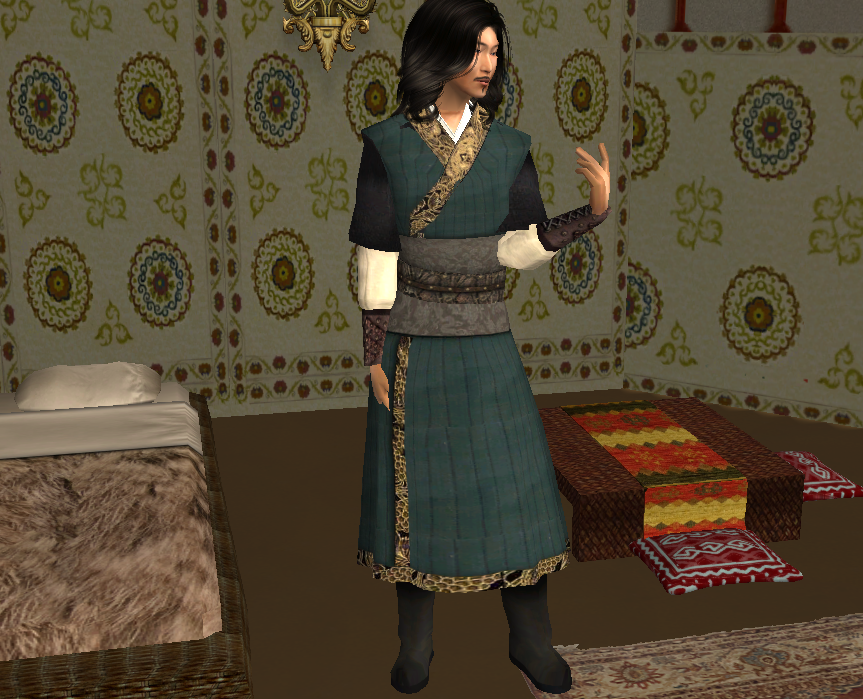 For AM only. No morphs. Feel free to add them, play as you like, just no to paysites.

DOWNLOAD

EDIT:
As requested, download model from pictures here.
2017-12-19
Hello!

So I switched my game to historical setting, again, and I really needed some new clothes for my simmies. And since I'm playing (at least try to) game set in 12th century during conquest of Chinggis Khan, I had to make new outfit for my Mongol sims. I've named it "Aravt outfit" after awesome Mongolian movie!!!!
It only comes in two colors, because I prefer to have many various meshes and just a few recolors, and since it came out nice, I'm sharing it. Mesh is made from Maxis parts and AION & TSM converted clothes. Mapping is not perfect, but I'm OK with this version. If anyone wants to make it better, be my guest! Textures are mine and from TSM (for knives and bag).
And now pictures...
So this is the preview in Bodyshop. I've enlarged the details, so you can see what you get.



And from game. There is not much to show because there are two color options only.



(Just to mention, I didn't intend to make that flowy hair shot, but it came that way, so...
)



Play as you like, give credits and no to paysites!!!

DOWNLOAD

EDIT:
Download model from pictures here.




2017-12-15
Hi!
This time I've made outfit for AF sims inspired by Chinese Tang Dynasty era.
These pics were my references:
And these are the clothes I've made (only in-game pics, sorry)
I've read that women who had "curves" were considered more beautiful in Tang era, thus my mesh is slightly different from standard Maxis.
Comes in 5 colors, no morphs (again, sorry, but feel free to add them), for AF, poly is 2716.
Play as you like (recolor, add, remesh it as you like), just keep it free for everyone (and credits are nice too). Made from Maxis parts and with Bloom's push up (thanks!!!) and my textures. Please enjoy playing!!
DOWNLOAD
2017-12-10
Hello!
I've made two new clothing meshes based on historical Korean garb from Baekje and Silla states.

Both are for AM & EM, no morphs.

First one is from Baekje (Paekje), and is based on picture from Korean Museum (that I found online, but can't remember where
). Comes in three colors. I really cannot remember if this outfit was worn in Goguryeo too, but sims don't mind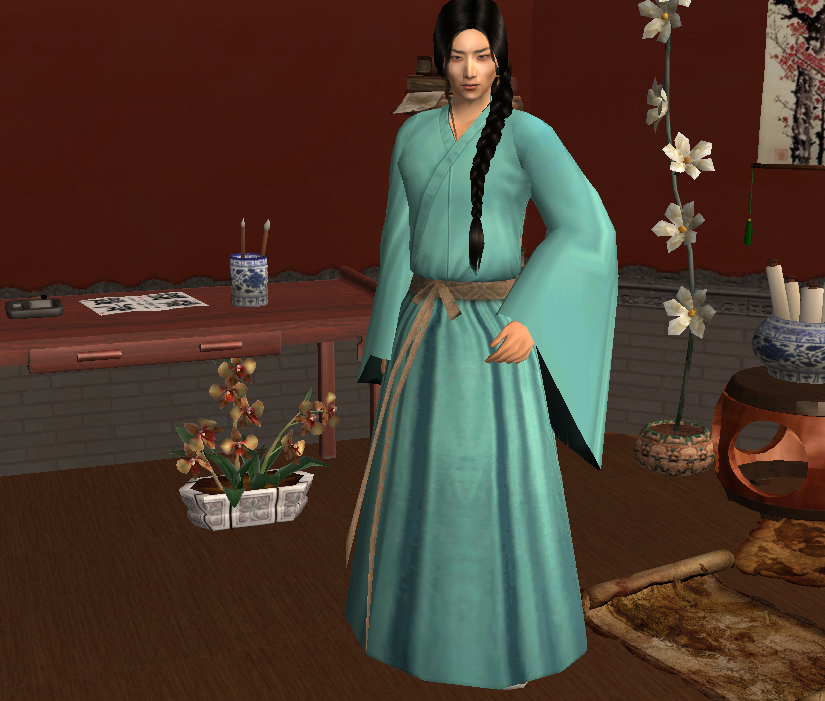 And the second one is loosely based on costume I also found online, from Korean drama about Hwarang (literally "Flowering Knights"), thus the name of the mesh.(Haven't watch the drama though....)




I recolored it in 4 colors, the first one is Hwarang-based, others are my designs. I think this outfit can be useful for Chinese historical sims too.
Sim on the pictures (download him here) is wearing earrings, because I've read somewhere that men in Ancient Korea actually wore earrings.
I've used Maxis meshes for these outfits, and poly for both is around 2000, so it's low.
Please enjoy playing!

DOWNLOAD BAEKJE/GOGURYEO OUTFIT

DOWNLOAD HWARANG OUTFIT


Powered by FC2 Blog
Copyright © The Sims 2 Time Travel All Rights Reserved.